500+ Doctors & Registerd Nurses

Over 200 clinics globally

Complimentary consultations

Skin tailored to you
Get even with Pigmentation
Reduce freckles, age spots, and larger patches of discoloured skin with our medical-grade Candela Laser Pigmentation Removal, Cosmetic Grade Peels, and Skin Needling.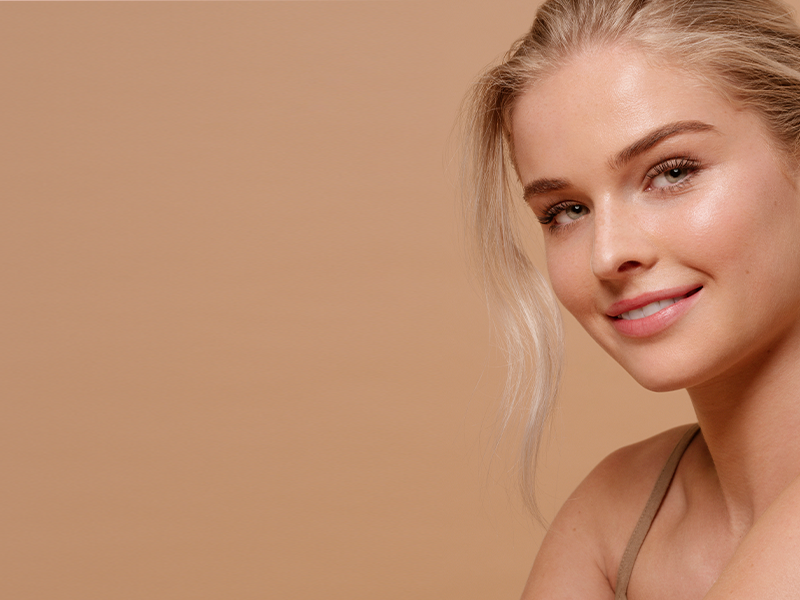 About Pigmentation Reduction & Removal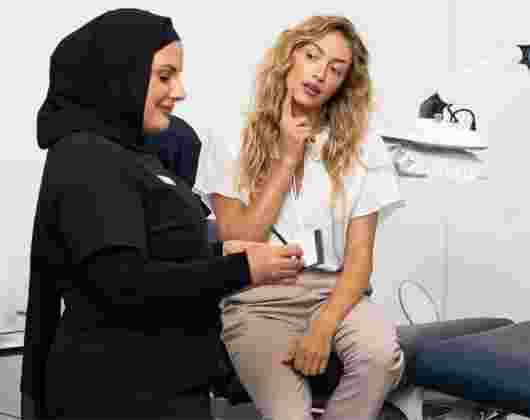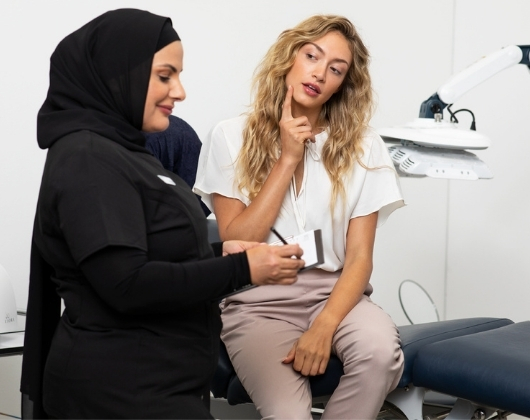 Safe & Effective Technology
At Laser Clinics Canada we use state-of-the-art Candela GentleLase Pro lasers to perform the treatment and are experienced in the reduction of superficial pigmentation delivering fantastic results.
How it Works
Laser Pigmentation Removal works to safely and effectively reduce the appearance of freckles, pigmentation, and post-trauma pigmentation including acne scars and age spots. The laser targets only the pigmented lesion in the skin which absorbs the light, without damaging the surrounding skin. The laser heats up and shatters the pigment. The pigment is then drawn to the surface without harming the surrounding tissue.

Once drawn to the surface, the pigmented lesions will fade or dry and flake off the treated area, leaving the skin with an even tone and complexion.


Preparation and aftercare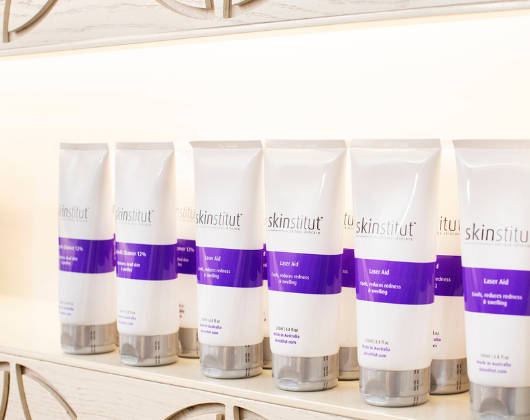 2 weeks prior to treatment:
- Avoid direct sun exposure and use of Sknstitut™ Age Defence SPF 50+ sunscreen.
- Avoid Laser, IPL, and Skin Needling/Cosmetic Grade Peels
- Avoid electrolysis, facial waxing, and depilatory use
- Fake tan, solarium, or tanning drugs such as Melanotan
1 week prior to treatment:
- Avoid prescription topical Vitamin A or Hydroquinone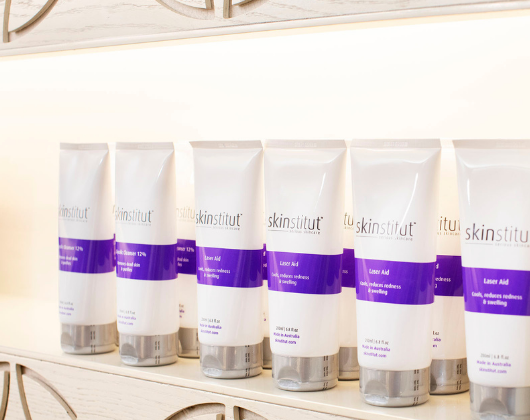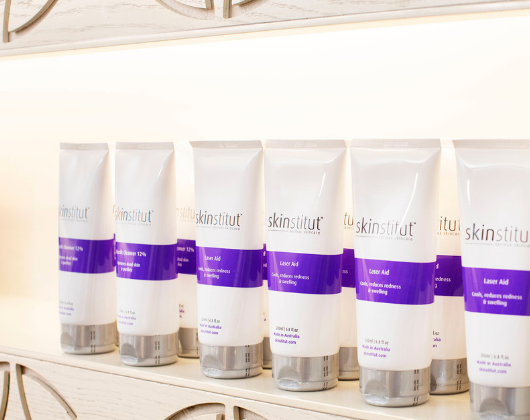 - Use your Sknstitut™ aftercare pack, as prescribed by your Therapist
- Avoid direct sun exposure for 7 days and wear Sknstitut™ SPF 50+ before going outside
- Avoid strenuous exercise or anything that may cause excessive perspiration including saunas, spas, and steam rooms within the first 1-2 days.
- Avoid direct heat (including hair dryers and very hot showers) within the first 1-2 days
- Avoid picking or pulling any loose or exfoliating skin.
- Avoid exfoliating your skin for the first 1-2 week after treatment
- Avoid using any active or high-intensity skincare products for the first 5 days
- Avoid electrolysis, facial waxing, and depilatory use
Note, any Pigmentation Removal Treatment that uses medical-grade lasers can expect a mild discolouration of pigment before it heals after just a few days.
Pigmentation Pricing
Complimentary consultations may be required for new customers with some treatments.
If you are a new client to a treatment, please 'Book a Complimentary Consultation' prior to purchase.

Safety & Technology
Using advanced technology and high-performance cosmeceutical skincare products our team highly-skilled team of Therapists is experienced in delivering best-in-class results.
Experienced Team
Our highly-skilled and experienced team of Therapists are trained in the latest technology and operate the safest machinery.
Real Results
Whatever your skin concern, we have the experience, knowledge, and professional Skin Treatments to deliver the best results tailored to your skin goals.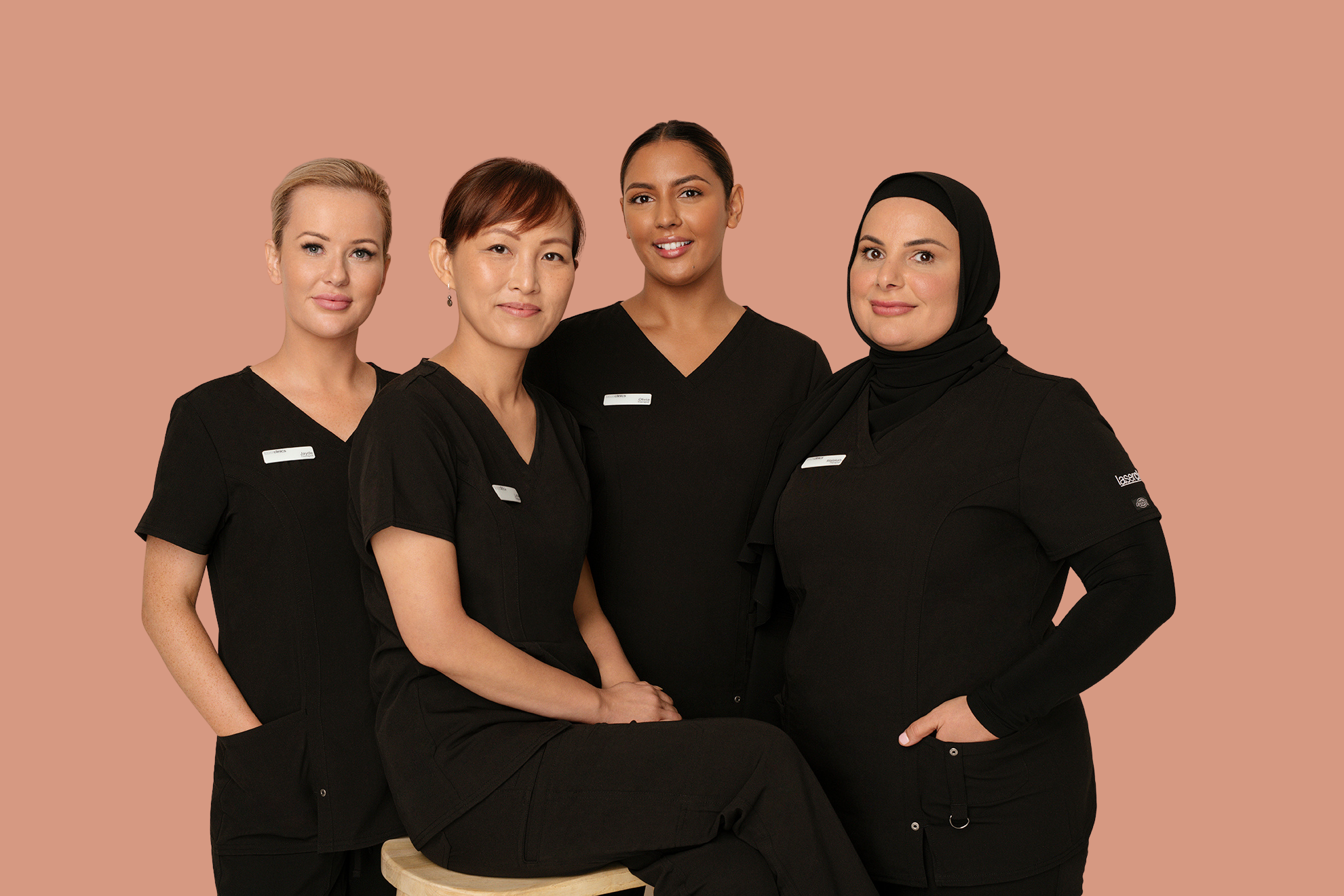 Book in a complimentary consultation
Get that glow. Professional Skin Treatments tailored to you.
Our highly-trained team of Therapists can help identify your concerns and tailor a treatment plan based on your skin goals.
BOOK NOW
What our customers are saying
"I had a great experience getting a microdermabrasion facial and laser hair removal. Staff was extremely knowledgeable and helpful. I will definitely be returning to get my treatments done at this clinic. Highly recommended!"
Nazy S.
"Guys, if you are looking for glorious skin… it's the place for you. Great and fast service!"
L.V.
"Clean and modern facilities, top-notch service, and at a great value for what you get. Would recommend it for any of your skincare and laser needs."
Jose P.
"Great experience and results so far! Estheticians that work there are very kind and welcoming. They do a great job creating a comfortable environment They also take extra precautions in ensuring a clean and safe space. Highly recommend!"
Zamira D.
"As soon as I walked in the staff were really friendly and attentive. Everything was clean and fresh and my treatment was amazing. The lady was really helpful when answering all of my skin-related questions during the treatment. Can't wait to book in again for another one"
Katie
"I did a Hydrafacial... I loved the procedure. I will come back next month for another one. 5 stars."
Amylee G.
" I had a five-step microdermabrasion treatment over a month and a half... I have seen my dark marks gradually disappear. I am very much impressed with my service as the products used were gentle yet very effective. I plan on keeping these treatments as a part of my skin care regime."
Kam A.
Frequently Asked Questions
How long will it take for me to see a result after my treatments?

Each procedure is different – our less invasive treatments (such as Microdermabrasion and superficial Cosmedical Grade Peels) give more immediate results, and our more invasive treatments (such as deeper Cosmedical Grade Peels) may take up to a month to see full results. These treatments, however, have more lasting impacts than our less invasive treatments. At your complimentary skin consultation, your Skin Therapist will advise on a personalised treatment plan.

Is this treatment suitable during pregnancy?

This treatment is not suitable during the 1st trimester of pregnancy, however, this treatment can be offered during the 2nd and 3rd trimesters with medical clearance provided.